Whitescarver
From Whitescarver.com
WHITESCARVER.COM: Welcome home - to the Whitescarver family home page, that is. Come on in, stay a while, and meet the folks.
Whitescarver family home page
Founder JimScarver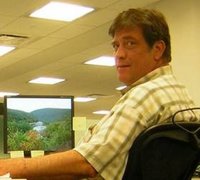 If you are a Whitescarver, Whitescarver relative, Whitescarver to be, Whitescarver wannabe, or bothers and sisters in spirit, feel free to add links to this page. See WikiWiki for more info.
Add your link (or find one) at the WhitescarverFamilyIndex

Check out WHITESCARVERS OF FACEBOOK
What's New with the Whitescarver Family?
Check out Recent WhitescarverEvents
Check out the latest pictures at the Whitescarver GALLERY
---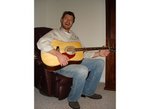 Tommy IWE WILL MISS YOU! December 4, 1972 - December 1, 2008 Party for Tom was awesome! (2/14/2009)
---
Post your writing,music and art right here.

Post your photos on the new Whitescarver.com photo gallery http://whitescarver.com/gallery

You can send to the Whitescarver family
Please sign on and help fix this page.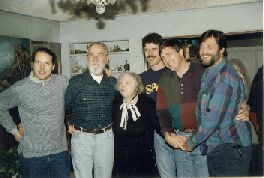 20 years ago?
---
Whitescarver.com is on Wiki World
---
Miscellaneous
Books with Whitescarvers in them
OldWhitescarvers Family Tree
Free Computer Backgrounds by Jeff